Campsite with Human Nest
Beginning at $175
Our exclusive HUMAN NEST offers one of the best views at Treebones. Are you ready to go beyond the comforts of a yurt and fall asleep cradled in a human-sized nest?
Extreme "eco- sleep" is here!
This unusual work of woven wood-art was created & built by Big Sur artist Jayson Fann. Bring your own sleeping bags & other gear for this night aloft.
This is a walk-in campsite which includes private use of the wood-woven nest, and comes with a picnic table & nearby access to water. The nest has a wood ladder access,  and there is a full sized futon mattress perched inside it. You haul your own sleeping bags and pillows up the ladder to nestle in for the night (weather permitting).
Two night minimum. Two guest maximum. 
Human nest is NOT rainproof – bring a tent to set up nearby in case of rain!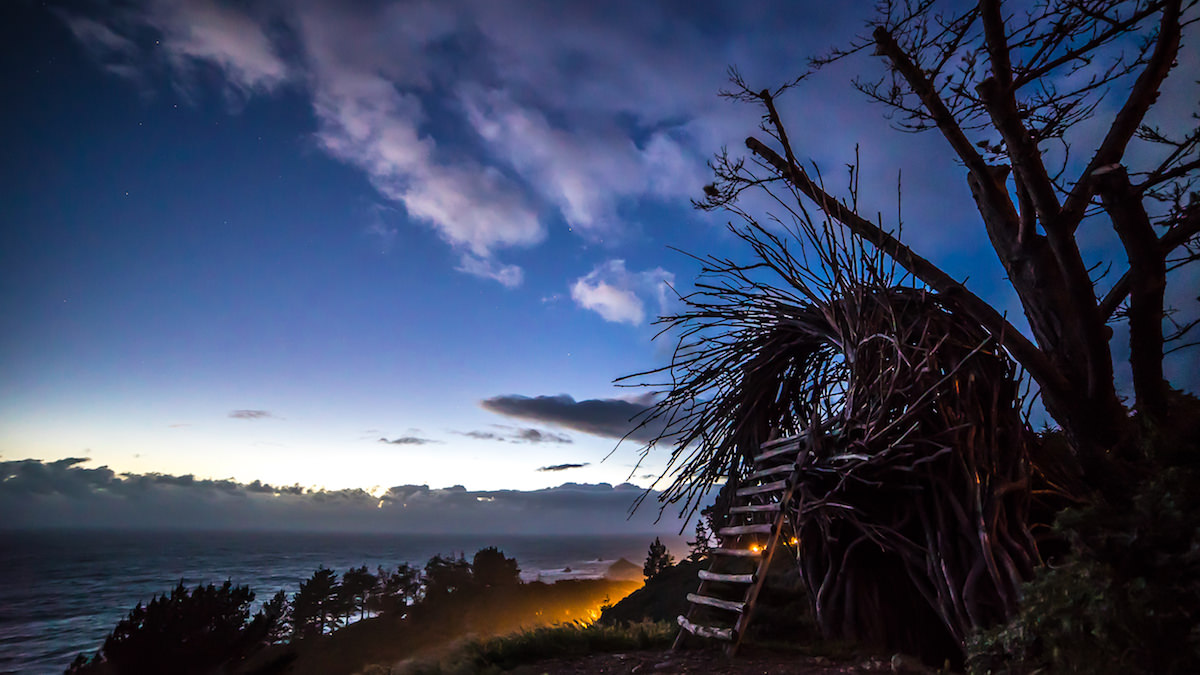 As with other campsites, there is no late check-ins permitted – it is very dark after sundown. Please plan to arrive at least two hours before sunset to set up camp.Absolutely no open cookfires or campfires due to fire hazard. Guests may bring a tabletop camp stove for cooking or dine at lodge restaurant. Occupancy limit of two guests. Safety dictates  must be 18 years or older to camp in Nest.