Upcoming Events
Stay tuned for 2016 's Fall and Winter Monday Nights "Sounds in the Round", last fall we enjoyed…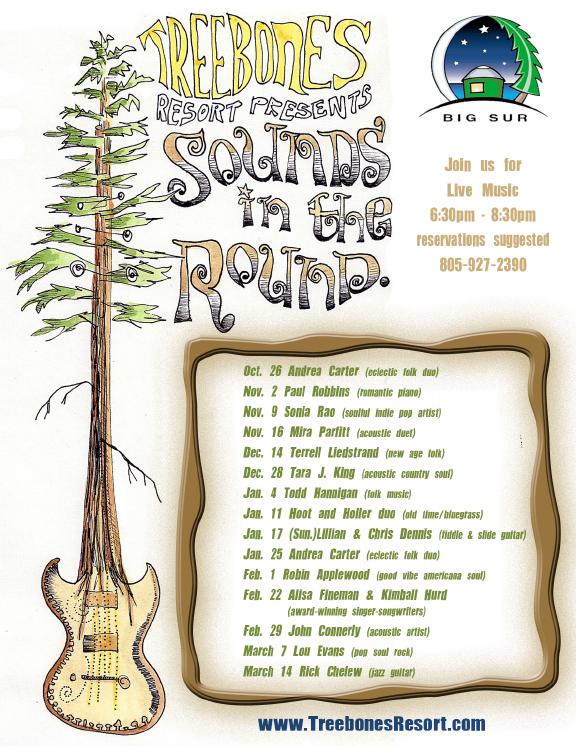 Guided hiking excursions in Big Sur & Ocean Kayaking.
(approx. 45 minutes North of Treebones)
Home of the Big Sur Int'l Film Series
Every Thursday night starting in June
AND Big Sur Sound and Story, Every Sunday night starting in June.
(approx. 1 hour North of Treebones)
Summer Tours (April – Oct)
Saturdays and Wednesdays, 10am & 2pm
New Camaldoli Hermitage (Prayer and Meditation)
(approx. 30 min North of Treebones)
Chapel is open 24 hours a day for Silent Meditation.
Mass celebrated daily at 11:30am & Sundays at 11:00am.
(approx. 40 min South of Treebones )
Daily tours starting at 9:00am