August 22, 2016
Fire Advisories near Treebones:
The Soberanes Fire remains one hour north of Treebones in North Big Sur/ Carmel Valley. It is gratefully 65% contained with total containment estimated by end September. 
The other nearby Chimney Fire is behind Hearst Castle which is farther east and south – at least a 45 minute drive south. It is 35% contained as of Aug 22nd.
We are open and welcoming happy guests as usual. Air quality is normal, sometimes faint smoke smell, sometimes, depending on the wind direction, slight ash in air.
August is typically a foggy month…arriving soon? Bring layers.
Our prayers and thoughts go to those in our north community who have lost their homes.
Further interest in the Fire issues? We suggest googling the Fire by Name. Calling or emailing Treebones for up-to-date fire info, with the sheer volume of peak travel season calls we receive is not that effective for you –  as it may be a day or two before we can return such inquiries.
Thank you for your understanding and hope to see you soon!
Drive safely and remember what Smokey the Bear says.
A PREMIER 'GLAMPING' EXPERIENCE
Unique lodging and dining on California's breathtaking Big Sur Coast.
Expansive views in all directions.
Become part of our coastal yurt community – even just for a couple of nights.
You can touch the earth here.
One half hour drive North of Hearst Castle on Scenic Hwy 1.
REMINDER: Outdoor Sushi Bar open Mar – Nov, closed Monday and Tuesdays. Indoor dining available – all nights.

---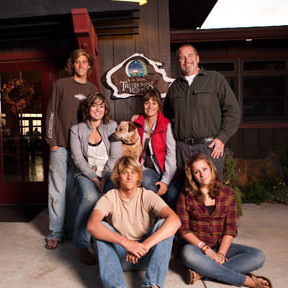 As a family we are Inspired by the enthusiasm and talent of our staff, rejuvenated by our guests, and challenged to keep our business fresh but warmly familiar to those who return again and again. Thank you for your continued patronage and sharing your love for the environment with us.
Sincerely,