What's a Yurt?
Yurts are tent-like circular fabric structures with wood lattice frames.
Treebones yurts are spacious and tastefully furnished including: plush queen-sized beds with linens and cozy comforters, a heat source, electric lighting and a hot & cold sink vanity. The yurt floors are polished pine wood with french doors that open to a generous redwood deck with spectacular coastal views.
Shower and restroom facilities are just a short stroll away.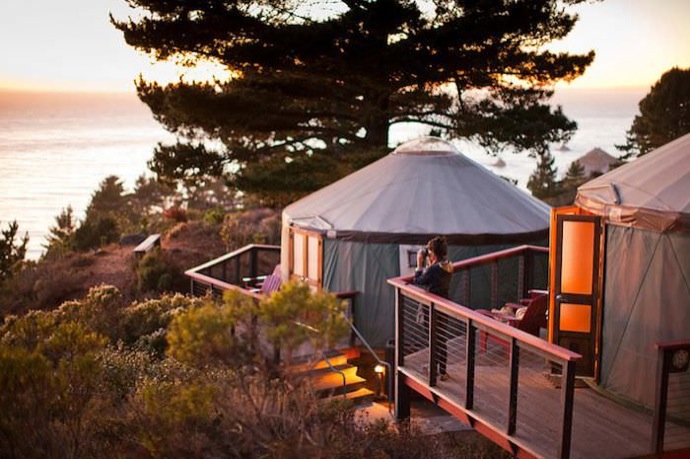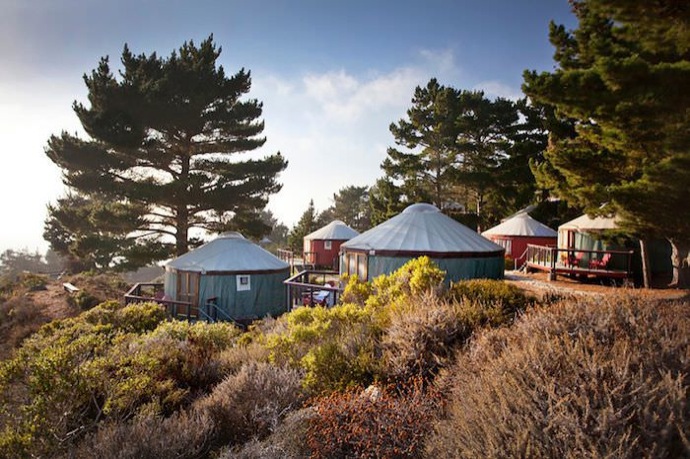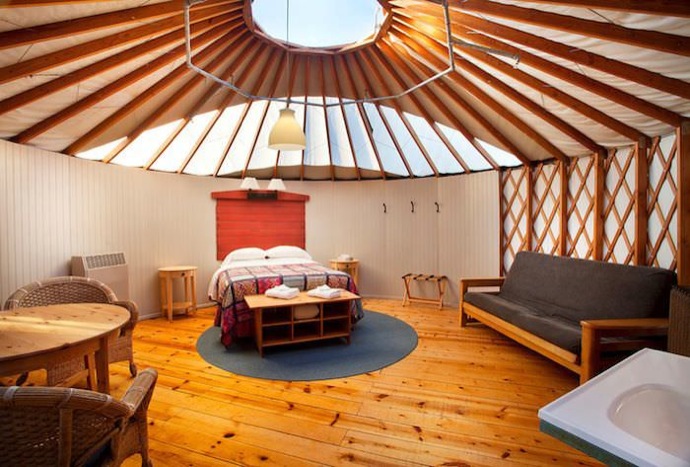 Let's go Glamping!
Treebones is a premier Glamping resort. Glamping is defined as a luxury form of camping, blending natural experience of outdoor camping with more glamorous amenities.
Shop Treebones Gear
Need a Massage?
Wild Coast Restaurant
Oceanview Sushi Bar
About Us
Yurts & Campsites
Restrooms & showers a short walk away
Heated ocean view pool & hot tub
Gift shop & small convenience store